Teamwork, Fun, & Fitness Through Small Group Training

Do you wish you could get individualized attention from a personal trainer while also enjoying the community support and motivation of a fitness class? Elevate Training is proud to offer small group training that combines the best elements of personal training and group fitness. We keep groups small, between 3-5 people, so that each person can enjoy Wilmington's best personal training and still get access to the community feel of a fitness class.
Just fill out the short form below to learn more about small group training!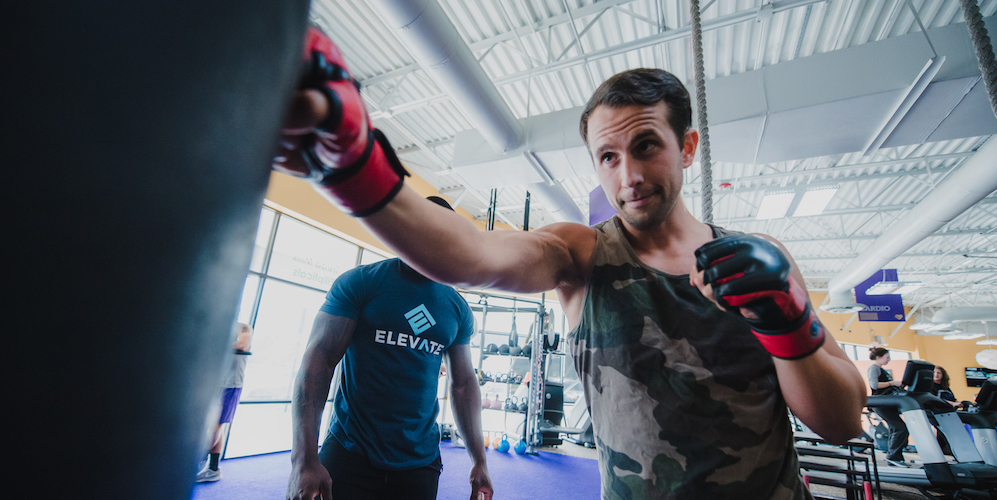 Small Group Training Will Help You Enjoy Fitness Again
With the power of a motivational, uplifting community and the expertise of one of our certified personal trainers, you'll achieve incredible results through Elevate Fitness' small group training program. By training alongside a few other dedicated individuals from around Wilmington and getting personalized feedback every step of the way, you'll see the results you've always dreamed of while forging new friendships, hitting new milestones, and reaching new heights of wellness!
Our small group training program offers:
Personalized guidance from professional personal trainers
Motivation, encouragement, and accountability from other students
A low-pressure environment where you can enjoy your workout
Healthy competition that will push you to give each session your best
From tailored workouts to nutritional guidance, our team at Elevate Training will give you access to Wilmington's ultimate fitness experience. Get the best elements of personal training as well as fitness classes through our innovative small group training program -- it's time to love your workout and get real results.
Don't Tackle Fitness Alone -- Try Small Group Training!
Our team at Elevate Training understands that finding the motivation to step into a crowded gym and build better fitness is tough. That's why our small group training offers the perfect balance between personal training and fitness classes, where you can get Wilmington's best workout in a safe, clean, and comfortable environment.
Just fill out the short form below to get started!
Our small group training Classes Are Located In
Wilmington University Centre
Wilmington Fulton Station
Leland