Meet Wilmington's Best Personal Trainers

Everyone has their own idea of what health and fitness mean. At Elevate Training, we're proud to help each individual client get access to high-quality personal training with customized workout and nutrition plans to match your needs. We have a long history of helping clients across Wilmington achieve their vision of success -- and we can do the same for you.
To learn more about personal training, just fill out the short form below!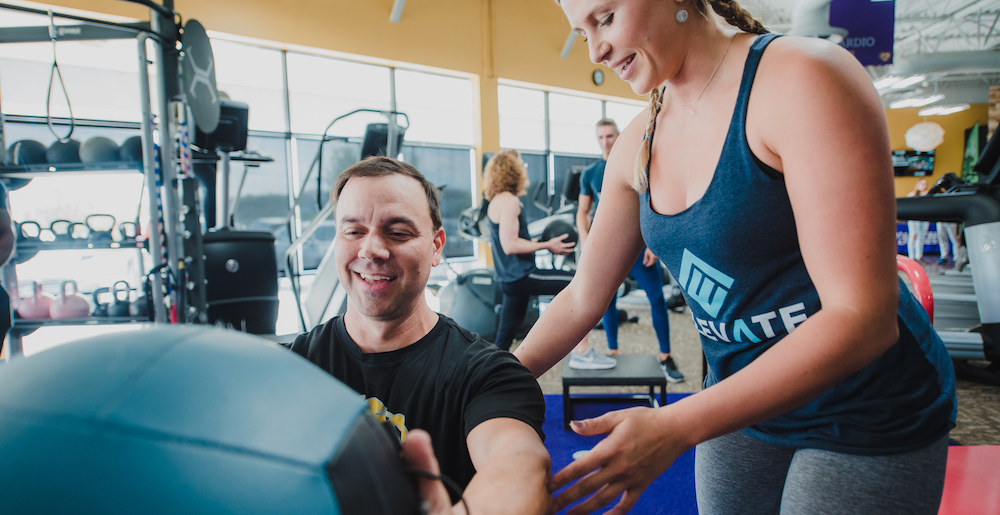 How Can Personal Training Help You Succeed?
A personal trainer can help you achieve better results, faster. Our trainers have years of hands-on experience helping clients get real results, as well as the knowledge of nutrition and body mechanics necessary to make sure you get fit without risking injury. Our team at Elevate Training offers a clean, supportive, and friendly environment that you won't find anywhere else in Wilmington -- when you sign up for personal training with us, you'll get the best experience available in New Hanover County.
Our personal trainers will offer you:
Customized workouts in a clean, hygienic, and well-maintained facility
Unlimited access to all equipment without the frustration of waiting around
Curated nutrition, post-workout shakes, healthy meal prep options, and more
Dedicated, educated, and compassionate trainers who will guide you to success
Our clients choose Elevate Training because the value their time, their money, and they want real results. Our personal training program will keep you focused on your goals, encourage you when things get tough, and hold you accountable when you feel like you're slipping. We offer Wilmington's premier personal training -- when you choose Elevate, you'll look better, feel better, and live better.
Get Started With A Dedicated Personal Trainer
Whatever success means to you, our team at Elevate Training is here to help you achieve it. From strength training to creating your dream body, our personal trainers will give you the individualized attention and unparalleled expertise you need to thrive. As Wilmington's premier personal training gym, we're proud to be able to help you look and feel better than ever before.
Just fill out the short form below to speak with one of our talented personal trainers!
Our personal training Classes Are Located In
Wilmington University Centre
Wilmington Fulton Station
Leland